Embroidered Cushion Cover - Blue and Brown Saru'
$ 68
This beautiful cushion cover is intricately embroidered with 'sarwa (cypress)', one of the most popular traditional motifs in the Palestinian embroidery. Cotton 100%.
Size:
17.5 x 17.5 (in) | 45 x 45 (cm)
The Artisan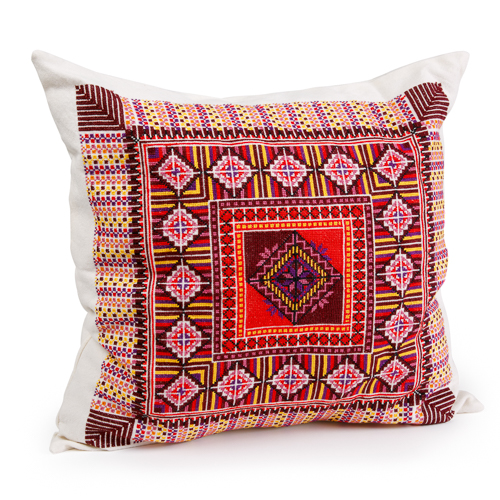 The village of Surif (pop. 15,000) is located alongside the Green Line (1949 Armistice Line separating West Bank and Israel), in a beautiful hilly region between Bethlehem and Hebron. About a ...