Ornament - Embroidered Bell
$ 5
Bell-shaped ornament with colorful geometric pattern. Embroidered on one side. Cotton 100%. Sold by a piece.
Size:
2 x 3 (in) | 5 x 7 (cm)
The Artisan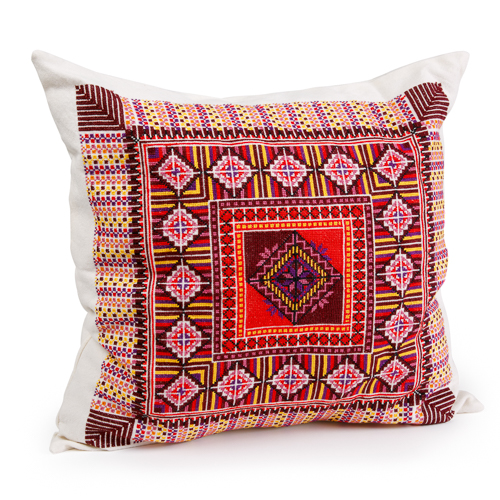 The village of Surif (pop. 15,000) is located alongside the Green Line (1949 Armistice Line separating West Bank and Israel), in a beautiful hilly region between Bethlehem and Hebron. About a ...